It all started with a crazy idea in 2013, when socks were designed and sold for the first time in a garage in Bolzano. A lot has changed over time, not only our team has evolved, but also the headquarters has changed over time. We have moved to Laives and share a modern showroom nowadays.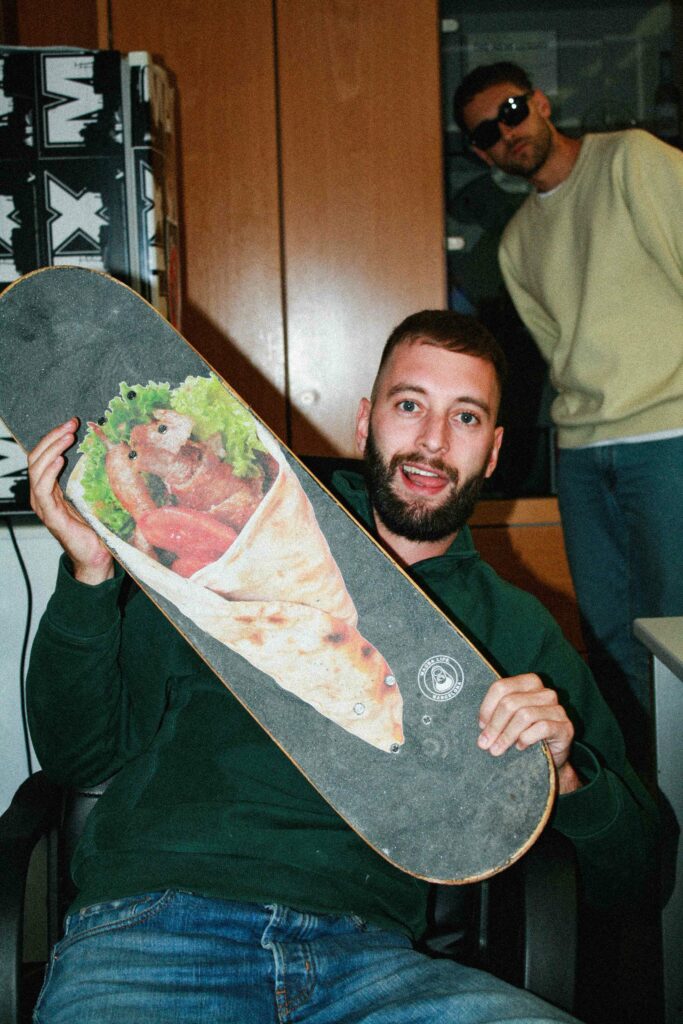 Our very young and close-knit team works on new projects every day to grow as a company and offer customers unique products. Whether planning collections, special promotions or other tasks, maintaining a high-quality standard has top priority. To keep a clear head, we regularly compete in intensive ping pong tournaments. For after work we always have a cold beer in the fridge.
          On the other hand, in our free time we also meet on the sports field (especially football), we go on trips, concerts or other events, depending on the mood and season. Above all, the proximity to sport, fashion, nature and music forms the leisure activities. This impressions and experiences from our free time are reflected in the designs of our collections.
Here are some impressions from our daily life.